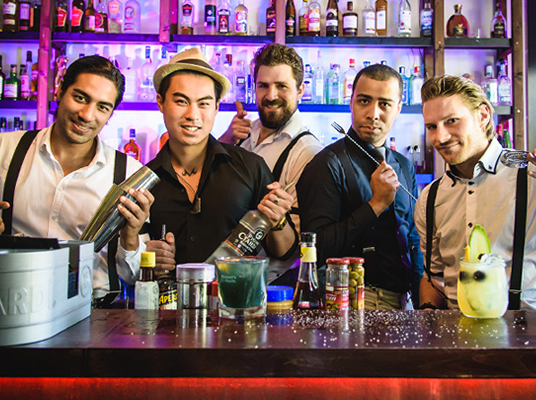 STARKEEPERS
COCKTAIL SERVICE
The Starkeepers cocktail service provides mobile bars, the necessary equipment as well as professional staff so you can focus on your guests, counting on Starkeepers professionals for a smooth cocktail catering procedure.
Give your event an extravagant flair and be pampered by our bartenders. Impress your guests with cocktails and high-level long drinks!
COFFEE CATERING
Our experienced barista will provide you the finest coffee beans, stylish mills, coffee and espresso machines, freshly frothed milk. You and your guests will be surprised by the most different coffee varieties. These are the ingredients of our popular coffee service and the mobile Starkeepers Espresso Bar.
FOOD CATERING
The exclusive Starkeepers food catering offers you everything the heart and palate may desire.